Social Value – Skelton Grange Event
A People Powered Approach to Defining Social Value:
We spent a day in December at Skelton Grange –  Leeds Community Healthcare NHS Trust staff, service users, carers, partners and members of the public. At the end of the day, I heard feed back on a number of points which I summarised for developing Social Value in Leeds.
We need:
Consistency across organisations
A user led, carer or patient centred approach to what is measured, based on what is important to them in their lives rather than the service provider
Self reported outcome measures, based on the above using simple scales
We should
Check for inclusivity always
Capture the impact of the environment on social capital and reliance on health services and interventions – with more self care, more use of personal assets
Pool resources and come together, using the places people already go
We can:
Socialise respect, dignity and trust through creativity
A huge amount of material was captured that provides detail and colour to these points.
These points helped to shape the larger event held later in December.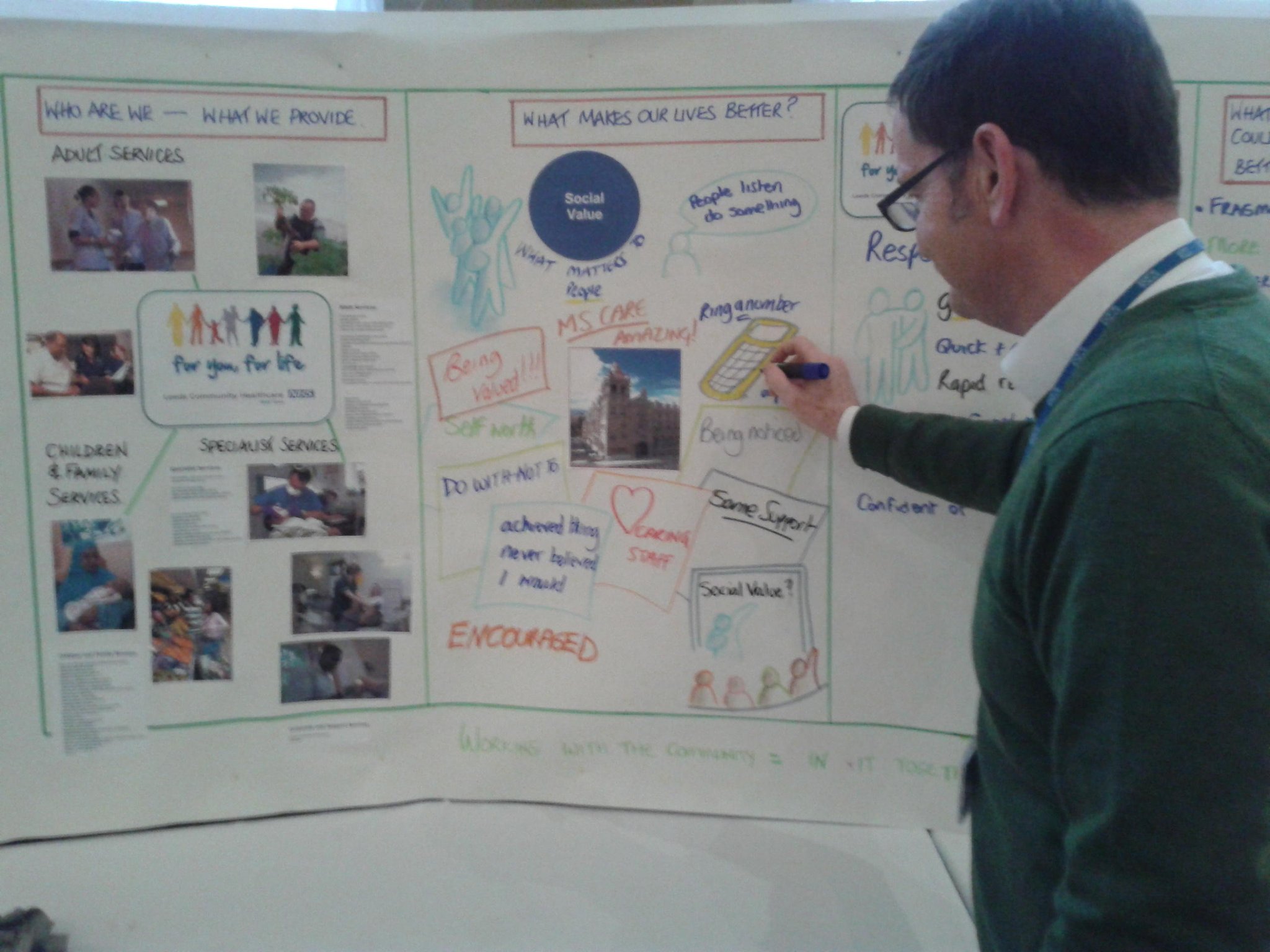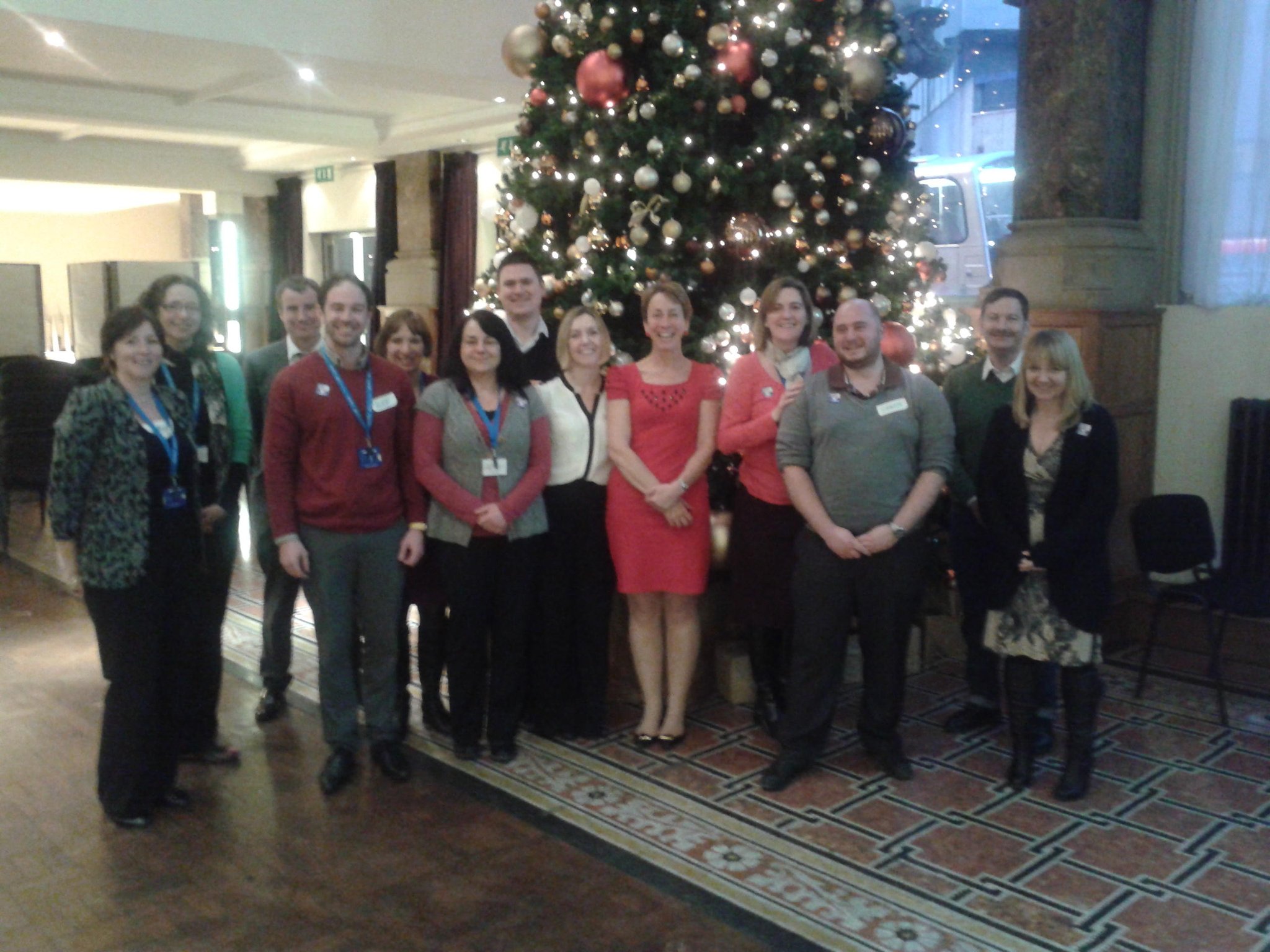 A full report will come out in the New Year and a follow up event is planned to hold us to account.
Thanks Everyone!
Rob Webster
CEO
Leeds Community Healthcare NHS Trust